Renovation: is the process of improving a broken, damaged, or outdated structure. Does your home have rooms that are either too hot or too cold and you can't get the temperature right? Did you know you can keep your master bedroom 10° lower than the rest of your home? Have you considered installing a mini split system in your home, office or bedroom? Our experts at atom ductless design can help you design the right Mini split system for your home. What is a Mini Split? A mini Split system heat pump or air conditioner typically consists of a wall-mounted indoor unit combined with an outdoor compressor. These units require only a very small hole to be drilled into the wall, making them less vulnerable to air leakage and security problems. Plus, they're less visible and audible.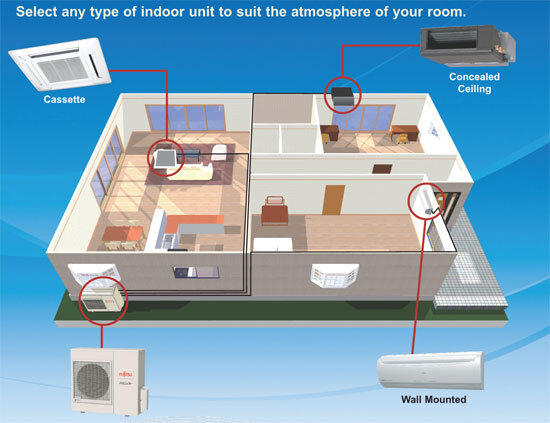 Multiple System Designs To Choose From.
Why a Ductless Mini Split System?
They're exceedingly energy-efficient. In the average house, you're losing 25% or more of your energy to ductwork, Simply by removing the ducts, you end up with a more efficient system. Ductless models also have inverter-driven compressors, which speed up and slow down based on the needs of the system instead of shutting off entirely like traditional compressors do. consuming a lot of energy during compressor start-up.
STOP WASTING MONEY ON OLD INEFFICENT DUCTWORK.

30% OF YOUR SYSTEMS DESIGN CAPACITY IS FOR DUCTLOSS.
Integrated zoning; you get full control of each room's temperature.
Finding an HVAC Professional
So how do you go about adding, replacing or upgrading an old heating or cooling system to meet your home's needs? Contact Atom Ductless Design and get a qualified expert. After all, this person or company will be installing systems in your home that can directly affect the health and safety of your family.